You can make a woman addicted to you in a variety of ways. You don't have to spend all of your money to attract their attention; instead, make your own rules and make sure they obey them; this is how you get a lady addicted to you. In this article, I'll show you how to make a lady addicted to you using five different methods.
1. Make her addicted with dominance:
Are you looking for a way to get a female addicted to you? Then be a dominant lion.
Women are weary of feminized guys smiling at the camera while carrying a bottle of soy milk. Women don't want that. I'm not talking about enormous muscles and Santa Claus beards when I say that women prefer macho men. Dominance is an inherent trait, not a façade worn on the outside.
* You lead her every step along the way.
* You make the important decisions.
* You nurture her femininity
If you do these, you'll be like a drug to the s€xiest ladies.
2. Be Playful like a kid in a sandbox: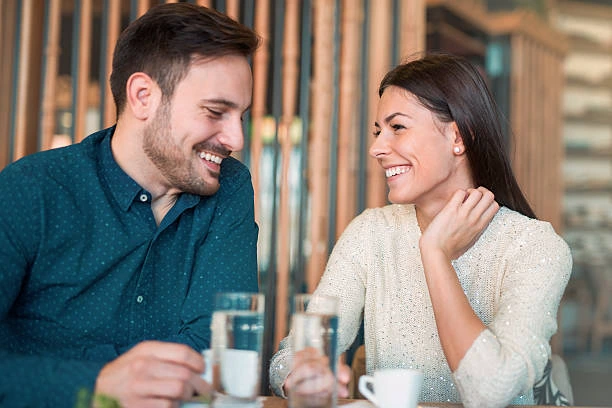 What do kids do in a sandbox? They're completely present. They employ their creativity, They are free to laugh whenever they choose.
Believe it or not, children can teach us a lot about seduction. If you have the playfulness of a child, you will attract ladies into your life. That is undeniably true. Women are drawn to men who make them laugh…and who aren't too serious about themselves. A two-hour talk is beaten by a five-second piggyback ride. Do crazy things and she'll never want to let you go.
3. Don't Ask Permission to Do Your Own Thing:
Is it self-centered to pursue your own interests? Maybe. But who cares, right? Women admire guys who are self-centered in their pursuit of their goals and objectives but generous when it comes to giving back. That's right on the money. Here's what the vast majority of men do:
* When she calls, they alter their plans.
* They betray their goal for the sake of the girls. * They aim to please the ladies.
It's fine to satisfy ladies in the bedroom, but your time is more valuable than her desire to go to the movies when it comes to your life's goals and mission. And, certainly, she desires a partner who values his time.
Why do so many married men claim that their wives waste their time and refuse to have s€x?.
Allowing her to squander your time will cause her to lose interest in you. It's a female logic, but it's the way things are. Women will pursue you to the ends of the earth if you do your own thing.
4. Give Her the Compliments She Deserves: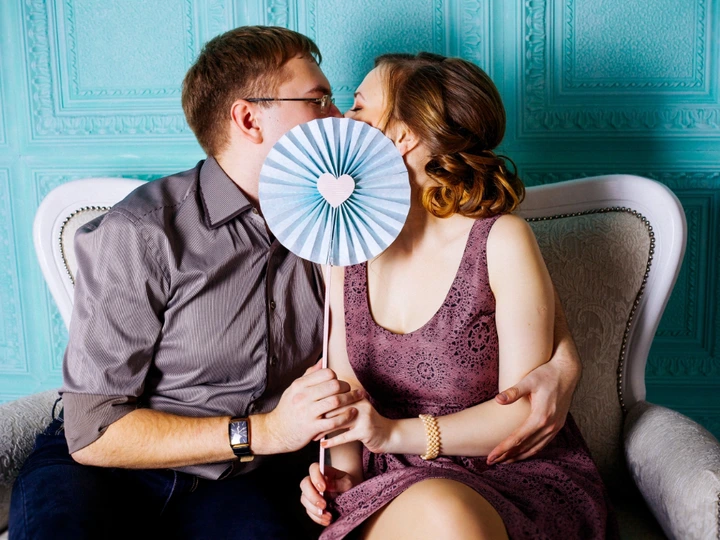 "Wow, you're stunning." It's an excellent complement. I must have used it a million times. But that isn't why you've come. You've come to find out how to get a girl addicted to you. I hate saying these: but, "you're beautiful," "you're gorgeous," and "you look really nice" aren't particularly effective …especially the last. Take a look at these compliments:
* "You have no idea what thoughts you've implanted in my mind."
* "Something about you drives me insane."
* "You have no idea how much of an impact you have on me."
What's the link between these compliments? They aren't completely transparent.
They provide her brain the ability to conjure up a variety of filthy images. She has no idea what makes you crazy or how she affects you. She also has no idea what you're thinking about. She is oblivious to their existence. She, on the other hand, wants to see each and every one of them.
5. Crack the Jokes That Others Are Afraid to Tell 
It's notpolitically right to learn how to make a lady dependent on you. It shouldn't be, at any rate. Yes, you can be the good guy and tell nun-friendly jokes. That, however, is dull. That is something that all of the other guys do.
Nowadays, no one wants to offend anyone. Women aren't looking for pussyfied men who aren't willing to take risks. Government officials in beige pants are the ones that play it safe. Stop being so cautious and utter your most raunchy jokes. It will impress her since it demonstrates that you are unconcerned about what others think of you.
Any additional information should be posted in the comments section for the benefit of others.