Circulation problems are common and can be caused by a variety of factors. Pain, muscle cramps, numbness, digestive difficulties, and coldness in the hands and feet are all indicators of reduced blood flow. Although drugs are frequently used to treat circulatory problems, certain foods can also help to enhance blood flow. Here are 5 best foods to enhance blood flow, according to Healthline.
1. Onions.
Onions are high in flavonoid antioxidants, which are beneficial to heart health. When blood flow rises, this vegetable helps your arteries and veins enlarge, which promotes circulation. Onions also have anti-inflammatory characteristics, which can help to improve blood flow and heart health by decreasing inflammation in veins and arteries.
2. Garlic.
Garlic is well-known for its heart-healthy properties. Garlic's sulfur compounds, which include allicin, have been shown in studies to boost tissue blood flow while also lowering blood pressure by relaxing blood vessels. Garlic-rich diets are linked to improved flow-mediated vasodilation (FMD), a blood flow efficiency indicator.
3. Fatty fish
Omega-3 fatty acids are plentiful in fatty fish like salmon and mackerel. These fats are especially good for circulation because they encourage the production of nitric oxide, which dilates blood vessels and improves blood flow. Omega-3 fatty acids also prevent platelets in your blood from sticking together, which can cause a blood clot.
4. Turmeric.
One of turmeric's many health benefits is increased blood flow. Turmeric has been used in Ayurvedic and traditional Chinese medicine to expand blood arteries and increase blood circulation since ancient times. Curcumin, a chemical found in turmeric, has been shown in studies to aid improve nitric oxide production, reduce oxidative stress, and reduce inflammation.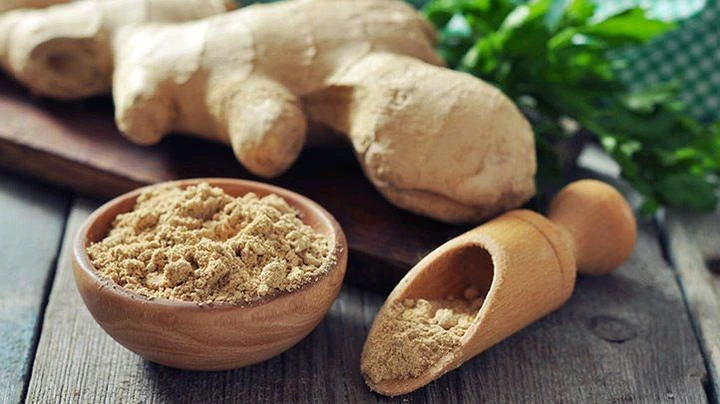 5. Ginger.
Ginger, which has been used in Indian and Chinese traditional medicine for thousands of years, can also help to decrease blood pressure and improve circulation. Ginger has been demonstrated to lower high blood pressure, which has a detrimental impact on blood flow, in both human and animal studies.
Other techniques to boost blood flow and circulation in the body
While adding any of these foods to your diet can help with circulation, other lifestyle modifications may have a greater influence. Other lifestyle changes that can help improve blood flow include:
1. Stop smoking: Smoking is a risk factor for a variety of chronic diseases, including cancer, and it can also harm circulation.
2. Boost your physical activity.
Exercise improves vasodilation and promotes blood flow. Regular exercise also lowers the risk of heart disease.
3. Maintain a healthy weight range.
Being overweight or obese has a detrimental impact on blood flow and can lead to serious consequences such as artery plaque accumulation.
4.Keep yourself hydrated.
Hydration is essential for good health in all areas, including circulation. Dehydration damages endothelial cells and promotes inflammation in the body, causing blood flow to be restricted.