The use of hot water first thing in the morning can aid to activate the body's metabolism, resulting in increased fat burning throughout the day. Drinking hot water also helps to cleanse the intestines and eliminate waste that can lead to indigestion and an excess of water in the body. It does, however, have other benefits, as Healthline points out.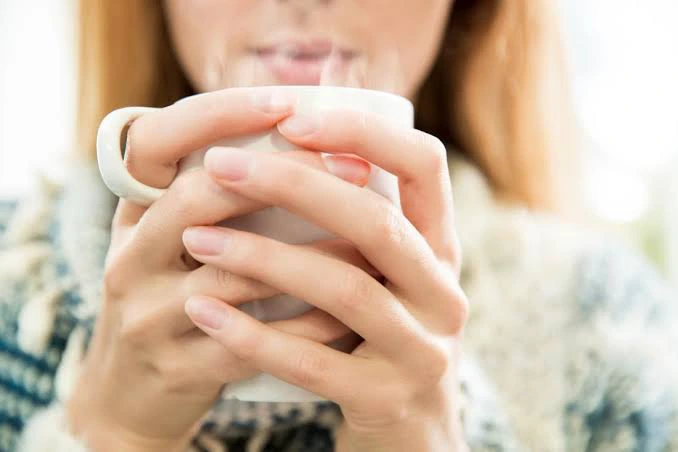 1. It aids in the relief of nasal congestion.
Inhaling deeply while holding a cup of hot water in your hand may help clear your sinuses and maybe cure a sinus headache. Drinking hot water will assist warm your sinuses and throat, which have mucous membranes, and reduce a sore throat caused by mucus collection.
2. It Aids in Digestion
According healthline, Water deficiency, whether hot or cold, can affect nervous system function and affect mood and cognitive performance. It has been proven that drinking water increases both central nervous system activity and mood. Water consumption boosted brain activity under stressful situations while also reducing anxiety.
3. It Helps to Get Rid of Constipation
Dehydration is a common cause of constipation. In many cases, drinking water is a good way to treat and prevent constipation. Maintaining hydration softens your feces, making it easier to pass. Drinking hot water regularly may help you maintain bowel regularity.
4. It Helps to Increase Circulation
Blood flow affects everything from your blood pressure to your risk of cardiovascular disease. Warm water encourages your circulatory organs, such as your arteries and veins, to expand and transport blood more efficiently throughout your body. According to webmd, Sipping hot water or showering in the evening may help you relax and prepare for a good night's sleep.