High blood pressure or hypertension is often associated with few or no symptoms. There's a reason why hypertension is called the "silent killer" because many people suffer from it without facing any symptoms. However, just because high blood pressure is often symptomless doesn't mean it's harmless. In fact, uncontrolled high blood pressure, or hypertension, causes damage to your arteries, especially those in the kidneys and eyes. High blood pressure is also a risk factor for stroke, heart attack, and other cardiovascular problems.
Hypertension typically develops over the course of several years. Usually, you don't notice any symptoms. But even without symptoms, high blood pressure can cause damage to your blood vessels and organs, especially the brain, heart, eyes, and kidneys.
Blood pressure categories
According to the health publication by Mayo Clinic Healthy Living PublicHealth, The five blood pressure ranges as recognized by the American Heart Association are:
Normal
Blood pressure numbers of less than 120/80 mm Hg are considered within the normal range. If your results fall into this category, stick with heart-healthy habits like following a balanced diet and getting regular exercise.
Elevated
Elevated blood pressure is when readings consistently range from 120-129 systolic and less than 80 mm Hg diastolic. People with elevated blood pressure are likely to develop high blood pressure unless steps are taken to control the condition.
Hypertension Stage 1
Hypertension Stage 1 is when blood pressure consistently ranges from 130-139 systolic or 80-89 mm Hg diastolic. At this stage of high blood pressure, doctors are likely to prescribe lifestyle changes and may consider adding blood pressure medication based on your risk of atherosclerotic cardiovascular disease (ASCVD), such as heart attack or stroke.
Hypertension Stage 2
Hypertension Stage 2 is when blood pressure consistently ranges at 140/90 mm Hg or higher. At this stage of high blood pressure, doctors are likely to prescribe a combination of blood pressure medications and lifestyle changes.
Hypertensive crisis
This stage of high blood pressure requires medical attention. If your blood pressure readings suddenly exceed 180/120 mm Hg, wait five minutes and then test your blood pressure again. If your readings are still unusually high, contact your doctor immediately. You could be experiencing a hypertensive crisis.
If your blood pressure is higher than 180/120 mm Hg and you are experiencing signs of possible organ damage such as chest pain, shortness of breath, back pain, numbness/weakness, change in vision or difficulty speaking, do not wait to see if your pressure comes down on its own.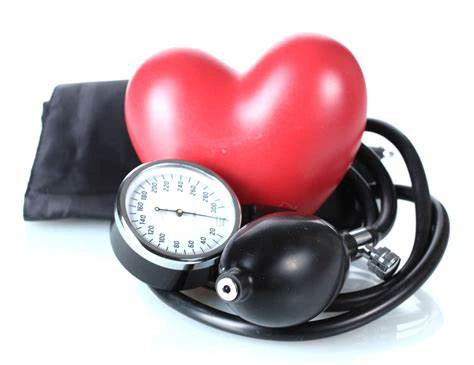 Best Ways To Control High Blood Pressure
Reduce your stress
Chronic stress may contribute to high blood pressure. More research is needed to determine the effects of chronic stress on blood pressure. Occasional stress also can contribute to high blood pressure if you react to stress by eating unhealthy food, drinking alcohol or smoking.
Take some time to think about what causes you to feel stressed, such as work, family, finances or illness. Once you know what's causing your stress, consider how you can eliminate or reduce stress.