To keep things simple, your main goal should be managing your blood sugar levels. It's also important to eat foods that help prevent diabetes complications like heart disease. Your diet can have a major role in preventing and managing diabetes. According to Healthline and medical news today, here are 4 best foods people with diabetes should eat regularly to prevent spike in blood sugar level.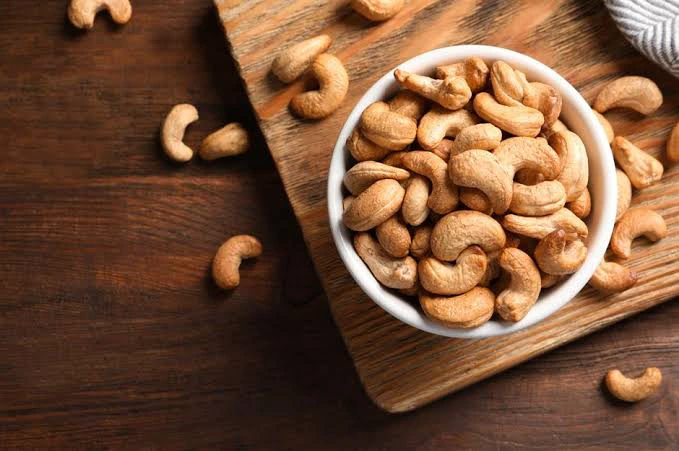 1. Nuts.
Nuts are a tasty and healthy snack. Although some nuts have more fiber than others, they all contain low net carbohydrates. Regular eating of nuts may help reduce inflammation and lower blood sugar, HbA1c (a measure for long-term blood sugar management), and LDL (bad) cholesterol levels in studies involving a variety of nuts. Nuts may also aid in the improvement of heart health in patients with diabetes.
2. Extra-virgin olive oil.
Extra-virgin olive oil includes oleic acid, a monounsaturated lipid that has antioxidant effects and may help with glycemic control, lowering fasting and post-meal triglyceride levels. This is important because people with diabetes tend to have trouble managing blood sugar levels and have high triglyceride levels.
3. Garlic.
Garlic is a common element in traditional diabetes treatments as well as a range of other ailments. Garlic's components may help lower blood sugar levels by enhancing insulin sensitivity and secretion. Garlic supplements helpes people with type 2 diabetes control their blood sugar, cholesterol, and lipid levels.
4. Fatty fat fish.
Salmon, sardines, herring, anchovies, and mackerel are high in the omega-3 fatty acids DHA and EPA, which offer significant heart health advantages. People with diabetes, who have a higher risk of heart disease and stroke, should make sure they get enough of these fats regularly. DHA and EPA protect the cells that line your blood vessels, lower inflammation signs, and may help your arteries work better.
Diabetes, if not properly managed, raises your chance of developing several dangerous conditions. However, eating foods that help control blood sugar, insulin, and inflammation can reduce your risk of problems significantly