Relationship and mental expert, Okoro Blessing Nkiruka has emphasized the need for ladies to stop shaving their pubic hairs all the time in a new video which she posted on her Instagram page.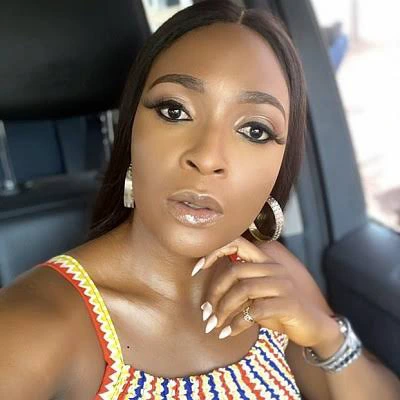 She started off by cautioning ladies against shaving their pubic hairs all the time, adding that they should be left to grow but not overgrown.
She stated her reason for giving such advice. According to her, the hairs that grow around the public area prevents the pubic area from microorganisms and germs infestations.
She added that even if one has to shave the pubic hairs, it should not be shaved off completely, trimming the hairs to keep it low is okay. She said her advice does not only apply to those who shave using shaving sticks, but also to the ladies who go for waxing.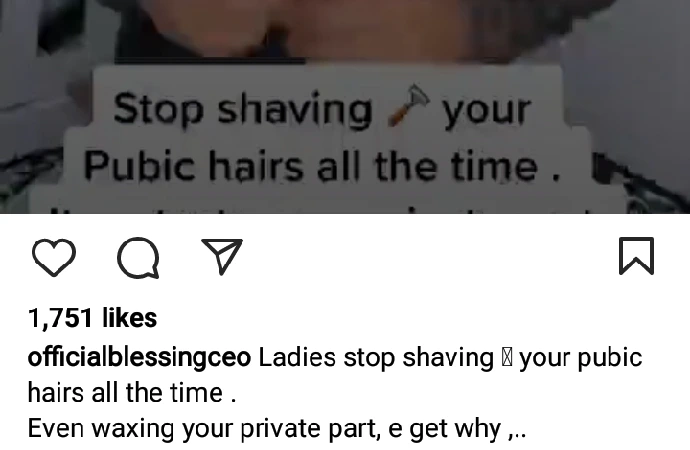 Okoro Blessing Nkiruka is a relationship coach and mental health expert. She is quite controversial for her hot takes on marriage, divorce and cheating.