Can A Man Do Without S£x In A Relationship? Blessing CEO Reacts To Question
July 6, 2022
Nigerian relationship and mental therapist, Blessing Okoro popularly known on social media as Blessing CEO took to her Instagram page just a few minutes ago to provide an answer to a crucial question she asked.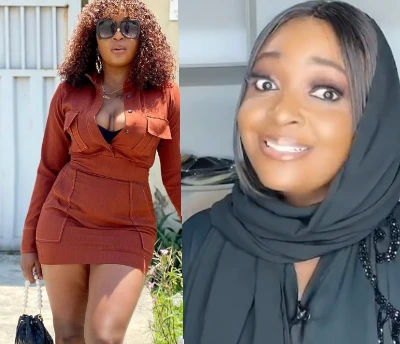 Taking to her official Instagram page, the relationship therapist said "Can a man do without s£x in a relationship?". Blessing CEO shared a video of herself responding to the crucial question on relationship.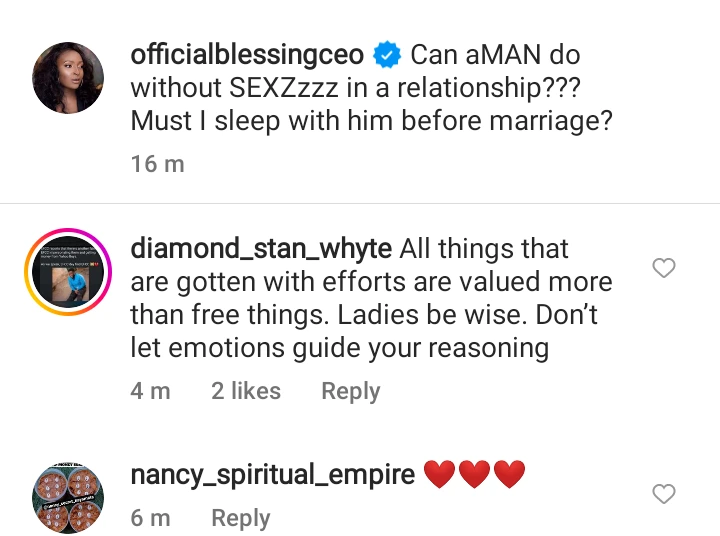 Blessing CEO stated that men are s£xual beings and they are driven by what they see and that is the reason why men usually show women so much love when they want to have s£x with them. She stressed further that men will exchange love for s£x while women will exchange s£x for love because women are emotional beings.
Blessing's submission is quite valid given the fact men are usually moved by what they see and they could do anything to get what pleases their eyes.
Her submission has since been greeted with several reactions from fans and followers on her page.