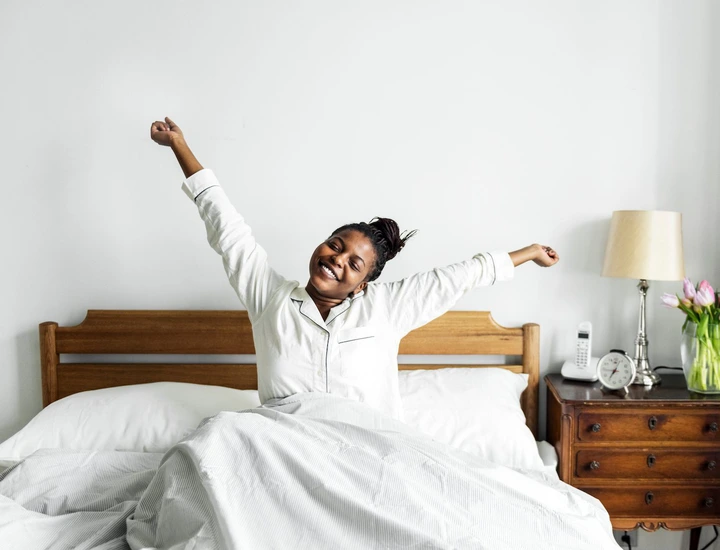 Do you know that your sleep-waking time is very important? A good night's sleep is essential for maintaining general health and wellbeing. Just like breathing and eating, sleep is one of the actions we can't do without. Not getting enough sleep is very detrimental to your health. In addition to making you sluggish, sleep deprivation also reduces productivity. Hence it is very important to know the best time to go to bed as well as the best time to rise.
Stress, depression, and hypertension are just a few of the problems that are caused by by sleep loss. How well you sleep is affected by both the quantity and quality of your sleep. This article will show you the best time to wake up in the morning as sourced from Healthline. Kindly read till the end.
According to health professionals, going to bed and getting enough healthy sleep between the hours of 8 and 10 p.m. will benefit you. Additionally, it improves your outlook on life. It is important to go to bed during this period whether or not you're working. Since your desire for sleep is greatest between the hours of 2 and 4 in the morning, make sure you get some shut-eye at this time. But if you have trouble falling asleep at this hour, you could feel driven to sleep from 1 to 3 am.
The best time to wake up
The optimal time for an adult to awaken from sleep is by 6am, according to recent study from physicians and other healthcare professionals. There are several health advantages to waking up early, even at 6am.
You become more active and feel in control as a result. Additionally, it improves your outlook on life. Try your best to wake up at 6am every morning whether you are working or not; an alarm clock can be helpful.