Mistakes You Should Avoid When Choosing a Partner for Marriage.
November 15, 2022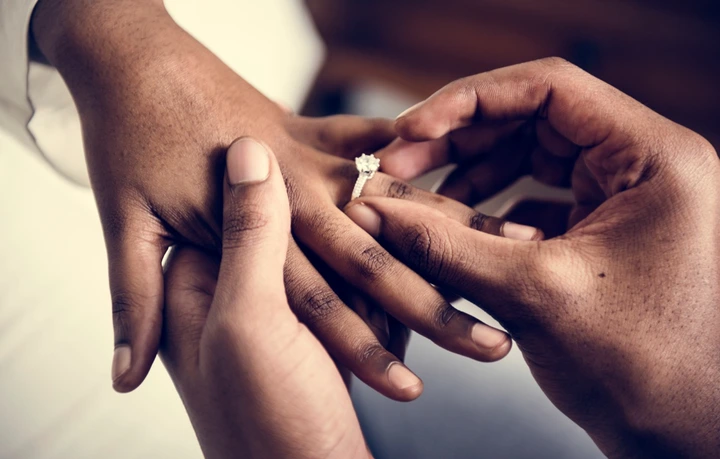 Choosing a life partner is something everyone should take very seriously because of the vow and level of commitment involved. The practice of choosing a life partner is one of the most important decisions anyone will make. Most people find it difficult to choose a life partner because they are unsure of what they desire in a man or woman.
Always learn to choose someone who befits and understands you. It will be a mistake to choose a life partner based on appearance, money, fame or even body structure. I'm not saying these features aren't useful, but they are not the basic requirements that are needed in making a successful romantic relationship.
Regarding this article, we shall address 4 common mistakes to avoid when selecting a life partner whether as a man or woman. See them below.
1. Being involved with someone who manipulates you.
It is not a good idea to be in a relationship or choose a life partner who will constantly manipulate you to do things that benefit only them to your detriment. Such behaviour is not conducive to a healthy relationship or marriage. Manipulation in a relationship can take the form of abuse of any sort, physical assault, bullying and other negative vices that are aimed at causing harm to either partner.
2. Expecting your partner will change their negative habits once you marry them.
There is a chance that your partner will not change in marriage, so stop forcing them to change. It is not a good idea to be in a relationship with someone who constantly requires you to change your true self. You may not like what they do, but if you believe you can change your partner when you marry them, you should accept them for who they are. The change you seek may not happen as you expect.
3. Making hasty decisions.
You don't have to rush into marriage just because all your friends are already married. Never enter into a lifelong commitment without first getting to know your partner. Before you marry someone, you should study them thoroughly. A successful marriage requires two people to learn more about each other. You should be aware of what your partner likes or dislikes before making a marital commitment with them.
4. Marrying someone solely for attractiveness or wealth.
Money and appearance are important considerations when choosing a life partner, as it makes the relationship tasteful, but keep in mind that money and good looks do not last forever. Your partner will not look the same when they are old, so learn to look beyond the surface. Determine your priorities before looking for the ideal partner.