There are certain situations whereby ladies claim to have male best friends that they are not having any intimate affair with. These ladies would make their boyfriends feel as if their best friends are not a threat to their relationship but this is not always the truth.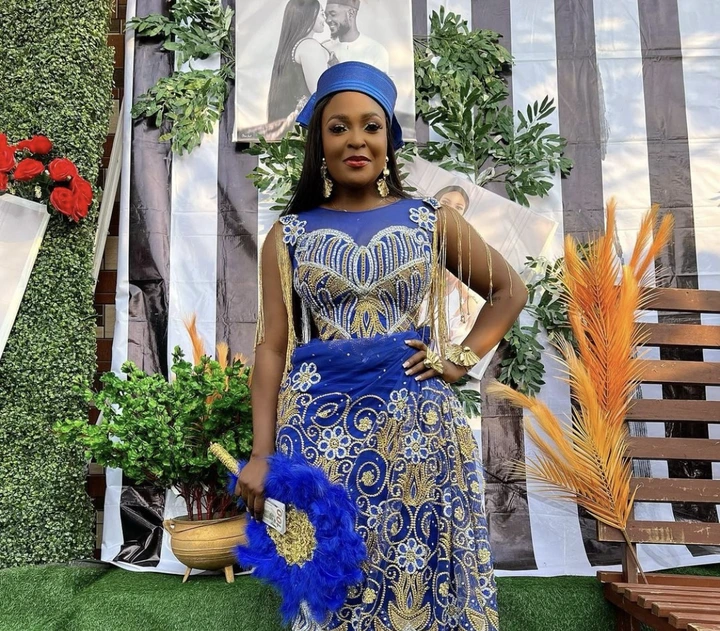 Relationship therapist, Blessing CEO has advised men to be careful about ladies who they are dating and claim to have male best friends. According to Okoro Blessing, if these ladies are left alone with their best friends, they would have s€x with them. She also said that a lady's male best friend is actually her second boyfriend and therefore a threat.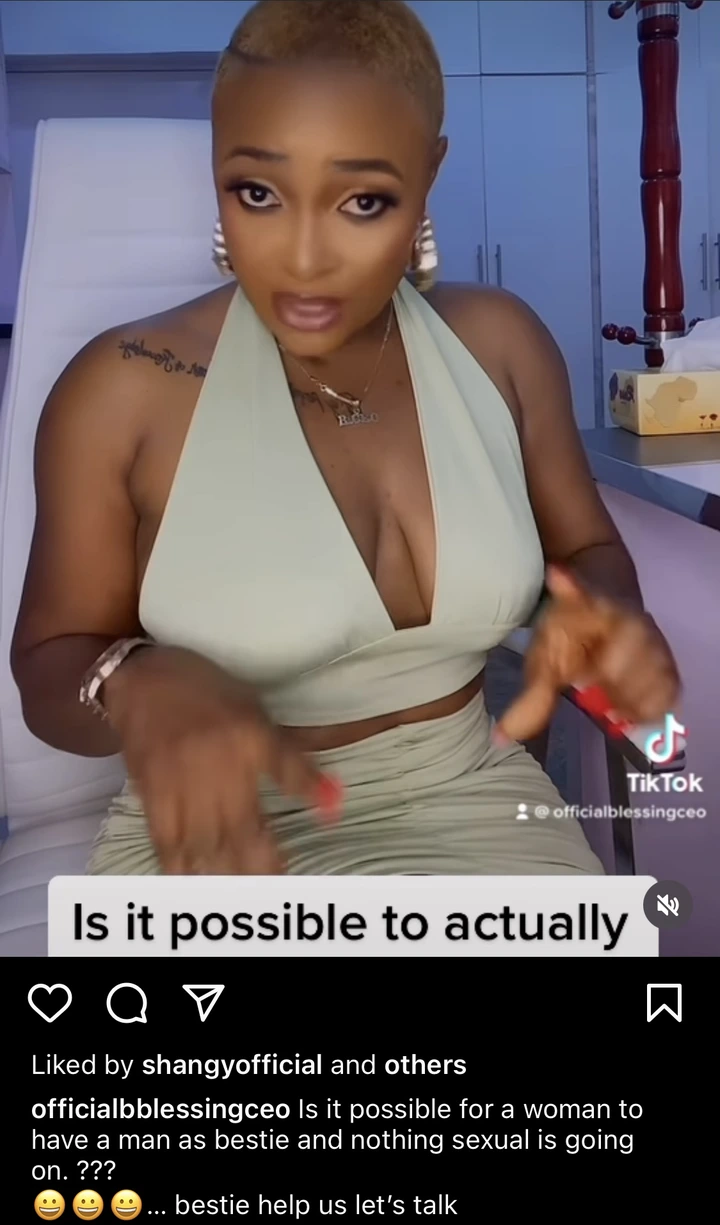 Blessing CEO in a video she posted on Instagram said;
"Is it possible for a woman to have a male best friend. Men, if your girlfriends have a male best friend, you need to be very careful. There is nothing like a male best friend for a woman. A male best friend is that man who is not bold enough to ask the lady out. If you leave the both of them together, they would have s€x.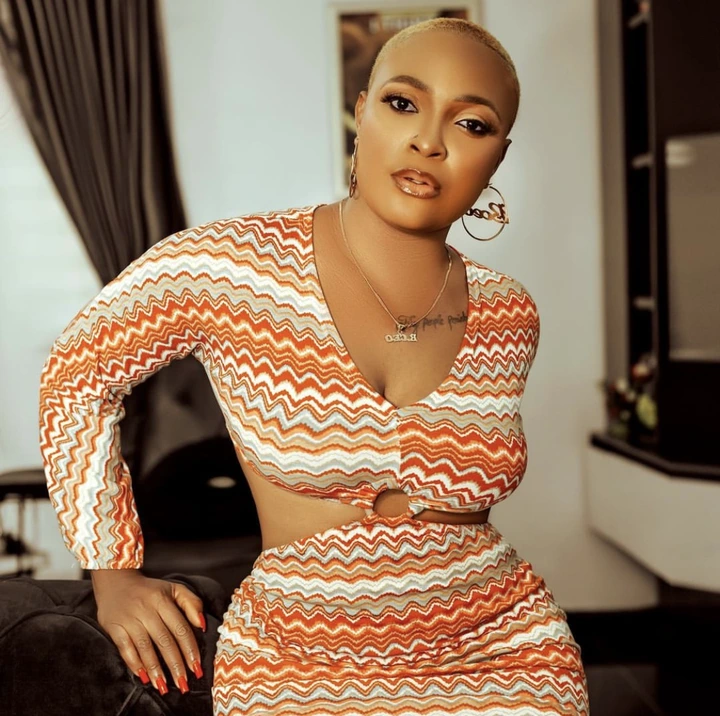 Male best friends even have more power than a lady's boyfriend because the male best friend play and eats with her; they share everything in common. Male best friends are a threat to a relationship.
A lot of young girls are beginning to use their male best friends to trick a lot of men. It is not possible for a lady to have a male best friend; a male best friend is a second boyfriend."
Click the LINK to watch the video.