Nollywood actress, Sarah Martins, has used her Instagram post to give relationship advice to men after she claimed that a widow sent her a message on her DM preaching love to her. She took to her Instagram page to share the post, where she told men to take care of themselves while they are still living because some women do not care anymore.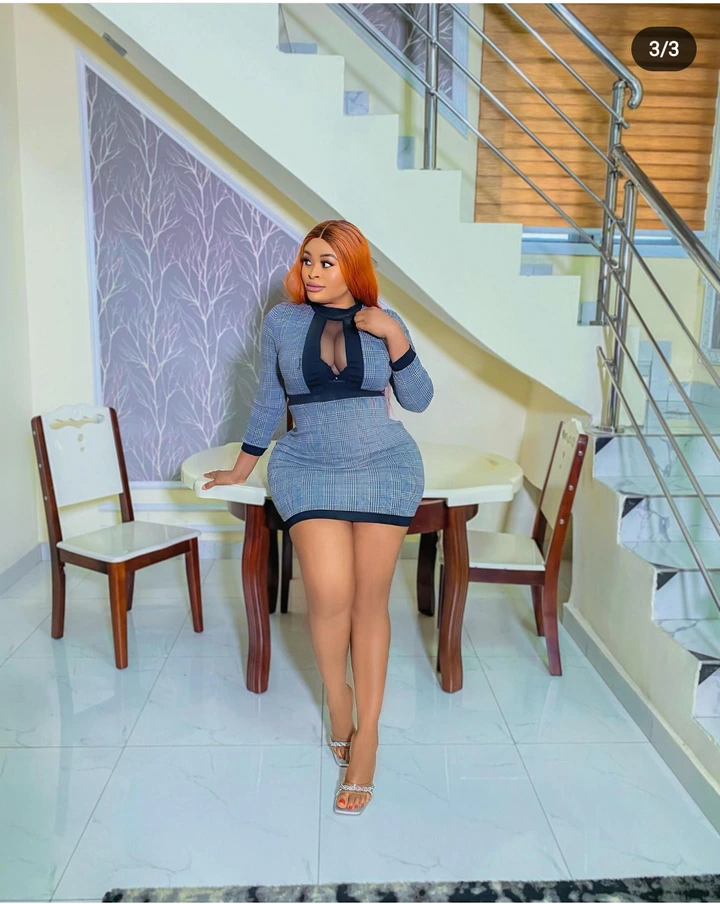 She stated that a two weeks old widow has been sending her messages on her DM asking her out for a relationship instead of her mourning her late husband. She revealed that she wonders what gave her the impression that she is the type of lady that dates women.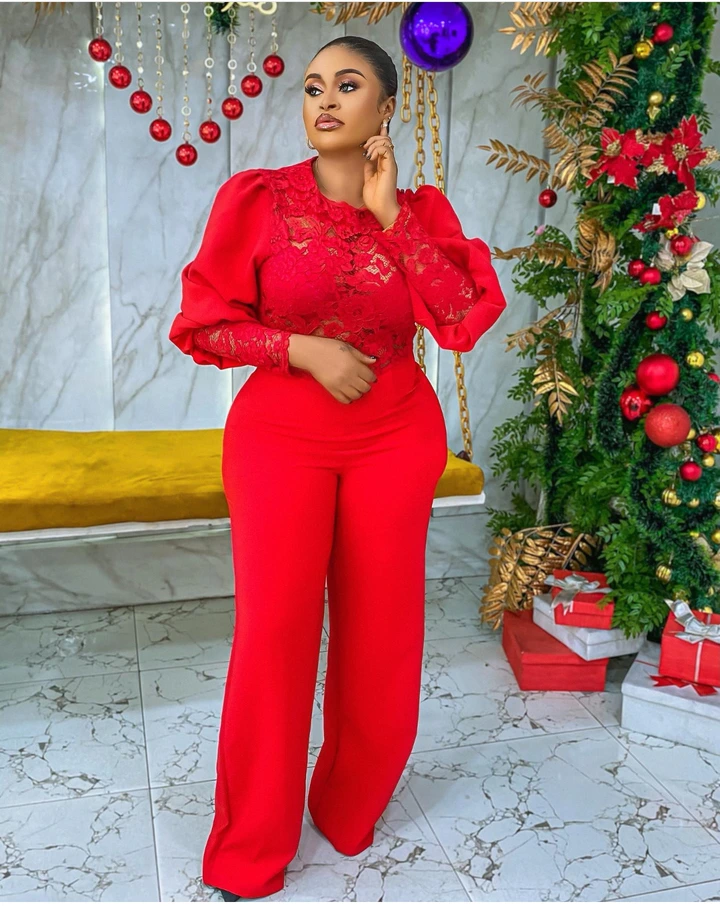 In the statement she made on her Instagram page, she said, "Dear men, Take care of yourselves while you're still living, these women don't care no more. Two weeks old widow is currently in my DM preaching love instead of mourning her unburied husband; I don't know what what gave her the impression that I do women."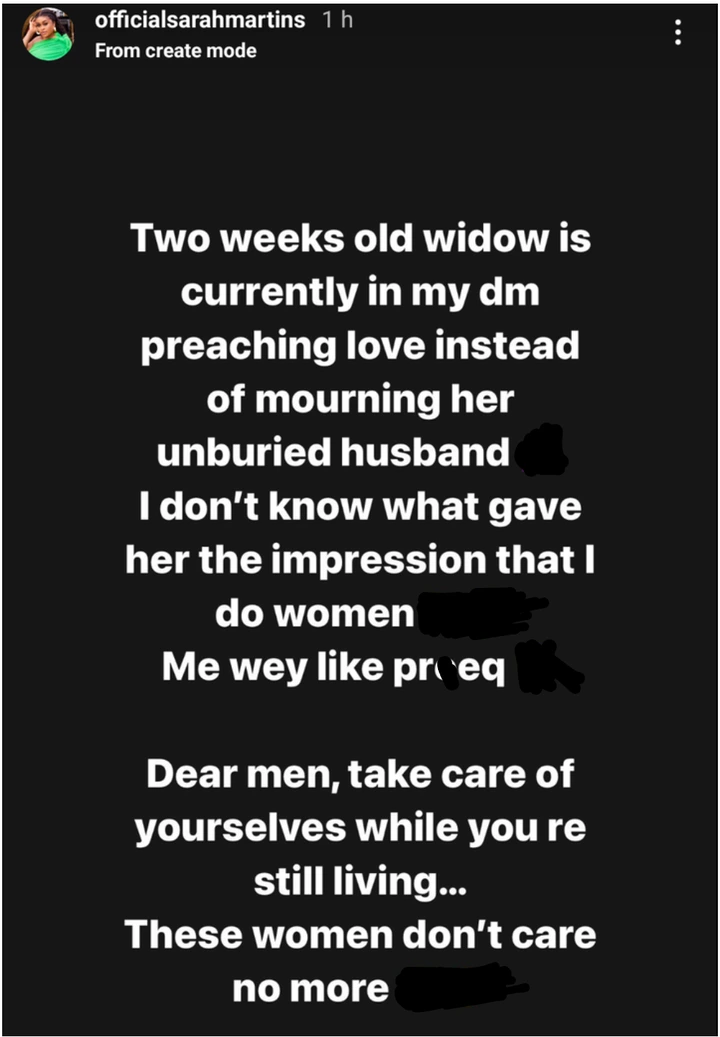 The actress has established herself as a well-known figure in the Nollywood movie industry, thanks to her talent and the roles she plays in movies, which have helped her achieve more fame in recent times.