Relationship therapist, Blessing CEO has stated that it is not bad when men say that they don't want to have s€x because they are keeping their girlfriends for marriage. According to Okoro Blessing, a man may be protecting his girlfriend may be protecting his girlfriend by refusing to sleep with her.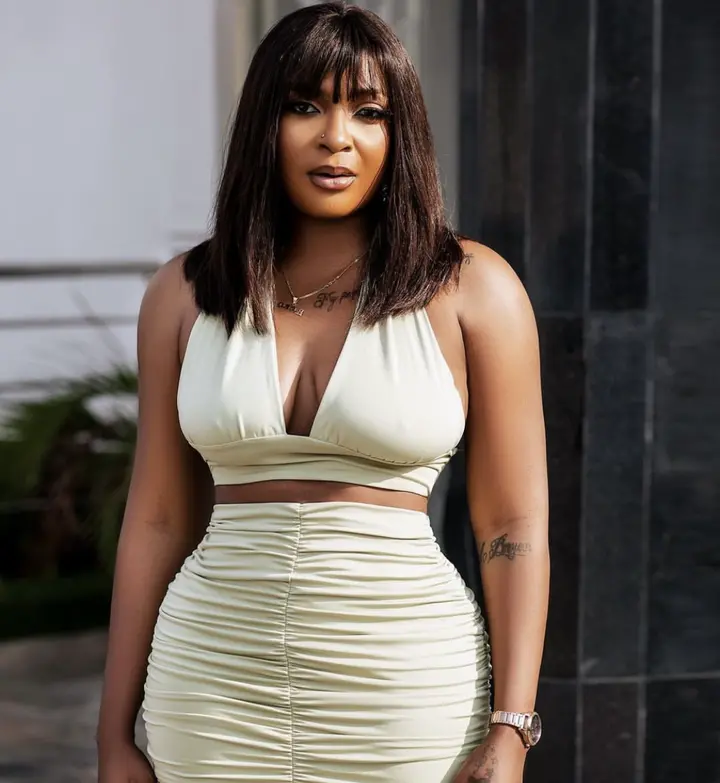 Blessing CEO in a video she posted on Facebook said;
"There is nothing bad in a man saying that he doesn't want to have s€x with you because he is keeping you for marriage. What if he has diseases and he is trying to protect you from it? Women, s€x is not love. By the time you get married, you will become tired of s€x.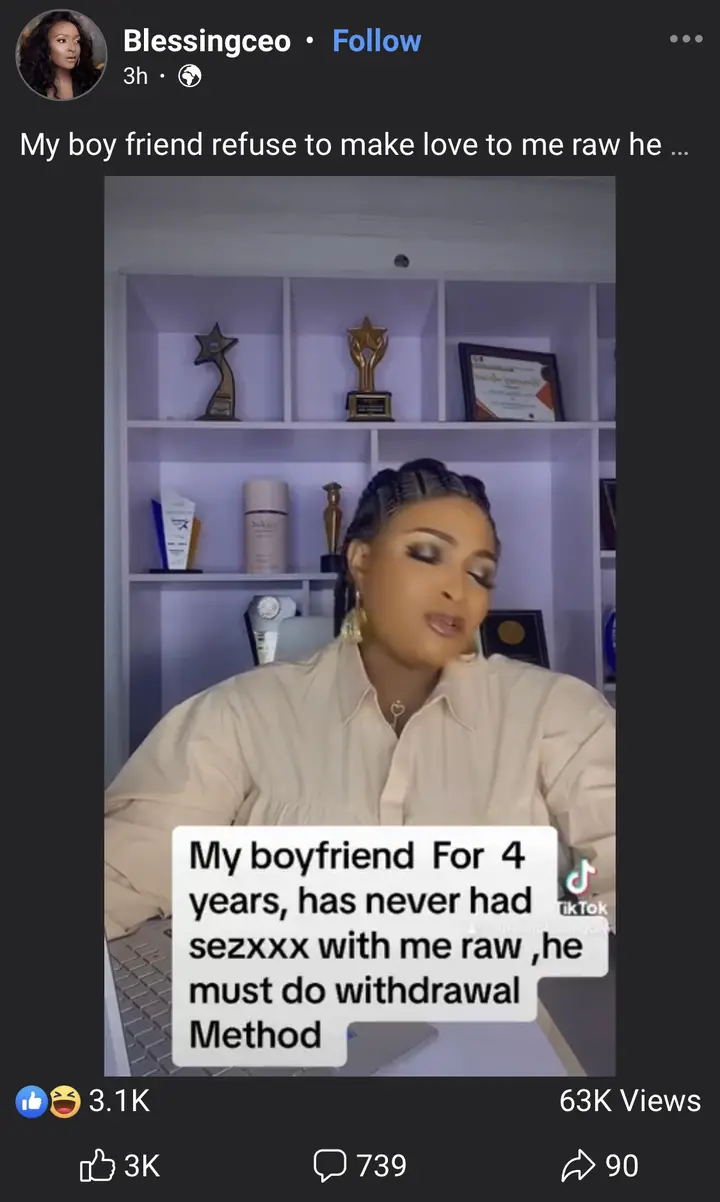 A man refusing to have s€x with you without protection means that he is a disciplined man. When a man tells you that he's not ready for something, don't push him. Get busy with your life and don't look desperate."
Click the LINK to watch the video (watch the video from 3:55).