Following the outbreak of the Lassa virus caused by exposure to food and contaminated items with the urine and faeces of rats, it is important to completely rid our homes of rats and other creepy creatures like cockroaches & snakes.
Nigeria and some other countries have recorded deaths caused by this virus.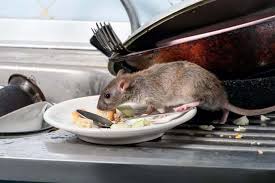 Here are the simple steps and natural ways to keep your home from these deadly creatures:
1. Get a large quantity of salt and detergent depending on the sizes of the rooms and compound.
2. Pour the salt and detergent into a big bowl.
3. Mix the salt and detergent together carefully.
4. Sprinkle considerable amount of the mixed solution around the corners and edges of the rooms, kitchen, toilets, stores, etc.
5. Pour little quantity of the mixed solution into 4 or more smaller bowls and place them in strategic corners of your surroundings/building from outside.
If unable to get enough bowls, you may spray the mixed solution around the edges of your compound or place them on papers. However, this may be blown away by wind, hence the need for smaller bowls.
Properly mixing the right quantity of both the salt and detergent, placing them in strategic location within and outside your home, will help you keep cockroaches, rats, snakes and other creepy insects at bay.
Please leave your comments in the box below and click on the "Share" button to forward this vital information to your contacts on social media.