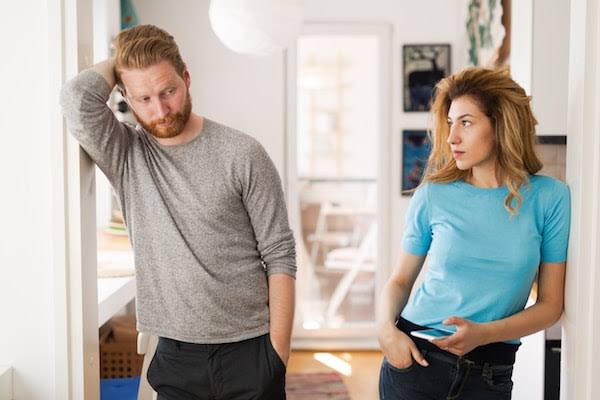 When a woman sets affection on you, you'll know. However, it takes men a while to notice that their women, are beginning to lose or have completely lost interest in them.
Here are a few points you should take compulsory note of:
1. When she stops being JEALOUS:
This is the most dangerous sign of all! Women love deep, hence, when your girl stops caring about whom you were with, at the party, those girls at the office that have got 'eyes' for you, how you're looking 'too hot' and all that, something is definitely wrong!
2. When your 2-hour discussions, have now been downsized to Monosyllabic words:
Occasionally, girls have mood swings, who doesn't by the way?! However, unlike before, if all she now replies you with are these: "Yes","No", "I'm Fine", "it's fine", "Okay" and "thank you", the relationship is unofficially over!
3. When she over a period of time, stops discussing with you:
Most love to talk, in fact they love to listen to them talk. That's why girls fall in love with good listeners. Hence, when your girl, over a period of time, stops having deep discussions with you, man you've lost her. Thing is, women are not built to bottle in emotions. She may just be telling someone else, what she's not telling you.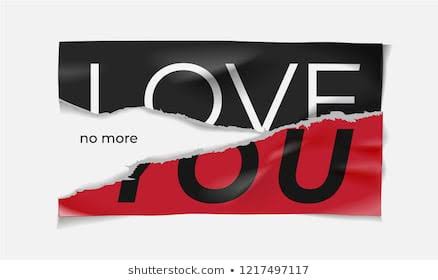 4. When she stops complaining:
A good woman desires, that her partner lives his best live, as it will also affect them. That's why it's very common to see a woman complain and even nag about your bad character traits, until you work hard at changing. Brother, the moment she stops complaining, it simple: she cares no more!
5. When she stops replying your messages promptly:
Women were created by God to be love-beings. Hence, a woman whose heart you've won, will want to respond to your messages on time. In fact, she'll look for reasons to reach out to you. If all of these stop, watch it!
6. When she stops quarreling or arguing with you:
Disagreement, is one of the greatest signs a woman shows that make you know that she's still into you. It awkward but true. Come to think of it, it's easier for your partner to walk out of a relationship, than keeping up with constant disagreement, but she stays put, trying to make you see her 'point'. As you know, women are always 'right'. For real brother, if she stops disagreeing with you, or holds an indifferent view on everything, be careful!
7. When she no longer cares about your looks:
A woman in love, ALWAYS cares about her partner's looks. If she has stopped caring and it doesn't seem like your rough stubble or your dresses sense, means anything to her, she's been way gone; you just didn't notice it on time.
I'm sure that most of us can relate, with this write-up.
Please, no man is an island, hence, I'll be glad to read your own experiences about a lover that was 'long gone'.
Hence, I await your comments, sharing and your likes.. Love fam!