The truth is that the bigger the 'banana' 🍌 the better for you. Guys always wish they have big 'bananas' so that their girlfriends can go waooooooooow.
Sadly, not every one is endowed with a big banana. As such quite a number of men are looking for safe ways to have this big banana so as not only keep their sweethearts but also to satisfy her. This very important in loving relationship.
To this end, we have gathered some natural ways to get big bananas you have always craved for.
Don't shy away from exercising
Exercising daily can significantly affect the size of your banana and cause you to have a long and healthy banana. By exercising from time to time, you end up improving blood flow to the organ as well as clearing up the blood vessels.
Quit smoking
Smoking can considerably affect the size of your banana due to the blockage that tobacco smoke particles create in the arteries that supply blood to the penis. Moreover, since smoking is associated with heart diseases, the flow of blood to several organs in the body gets affected including your banana.
Eat lots of fruits and vegetables
For a healthy and long banana, you need to eat fruits and vegetables high in antioxidants. These elements are very helpful in fighting free radicals (elements that damage your body) that form in the blood vessels. Additionally, antioxidants also help in strengthening the blood vessels.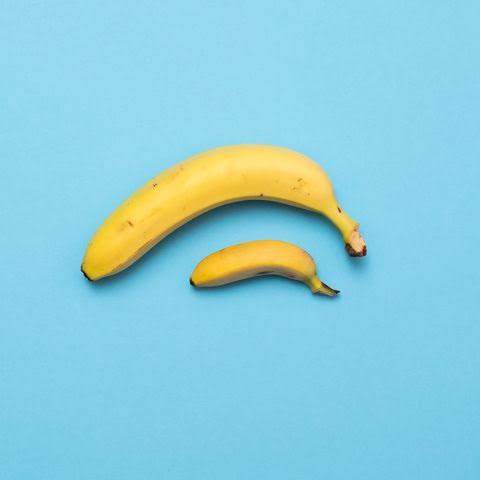 Reduce stress and anxiety
Stress and anxiety can also reduce the size of your banana. This happens as negative feelings cause blood to flow from your banana. As a result it becomes very difficult to increase the size of the organ. Another reason that can contribute to the small size of your banana may be anxiety when with your girlfriend or wife.
Meditate
While meditation can help in improving your love life, it can also enhance your body's blood circulation, leading to the development of your banana.
Take a warm bath
A warm bath can help in increasing blood flow to not only your body but also your banana. The warmth of the water aids in augmenting blood flows into the organ, enabling the growth of your banana.