According to verywellhealth, Nymphomania, also known as hypersèxuality or compulsive sèxual behavior disorder, is a condition that causes a person to have an overwhelming desire for sèxual activity. This condition is more commonly found in women, and it can cause significant distress and impairment in social, occupational, or other important areas of functioning. Nymphomania is often misunderstood and stigmatized, and many people suffer in silence, without seeking help. In this article, we will explore the symptoms, causes, and treatments of nymphomania, and provide guidance for those who may be affected by this condition.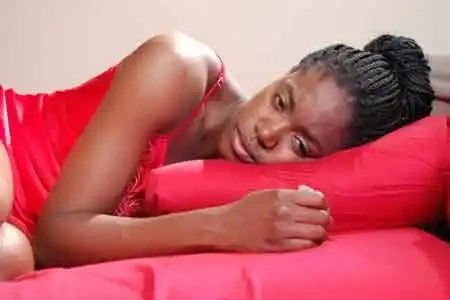 Symptoms of Nymphomania
Nymphomania is characterized by an excessive, uncontrollable, and persistent desire for sèxual activity, which can lead to a range of problematic behaviors. Some of the symptoms of nymphomania may include:
Engaging in sèxual activity frequently, or with multiple partners having strong urges for sèx, which may be difficult to resist experiencing intense sèxual fantasies or impulses using sèx as a coping mechanism for stress, anxiety, or other emotional issues engaging in risky sèxual behaviors, such as unprotected sèx, or having sèx with strangers spending excessive amounts of time seeking out sèxual partners or pornography experiencing distress or impairment in important areas of life, such as work, relationships, or personal goals.
Causes of Nymphomania
The causes of nymphomania are not well understood, but it is believed to be a combination of biological, psychological, and social factors. Some of the possible causes of nymphomania may include:
Hormonal imbalances: fluctuations in hormone levels, such as during puberty, pregnancy, or menopause, may contribute to an increase in sèxual desire trauma or abuse: past experiences of sèxual abuse or trauma may lead to compulsive sexual behavior as a coping mechanism or a way to regain control
Mental health issues: conditions such as bipolar disorder, borderline personality disorder, or obsessive-compulsive disorder may increase the risk of developing
Nymphomania Substance abuse: the use of drugs or alcohol may lead to disinhibition and an increase in sexual behavior social or
cultural factors: cultural norms or social pressure may contribute to an exaggerated emphasis on sèxual activity, which can lead to compulsive behavior.
It is important to note that having a high sèx drive or engaging in frequent sèxual activity is not necessarily a sign of nymphomania. Nymphomania is defined by the distress and impairment caused by compulsive sèxual behavior, rather than the behavior itself.
Treatment for Nymphomania
The treatment for nymphomania typically involves a combination of therapy, medication, and lifestyle changes. The goal of treatment is to help the individual regain control over their sèxual behavior and address any underlying issues that may be contributing to the condition.
Some of the possible treatments for nymphomania may include:
Psychotherapy: counseling or talk therapy can help the individual explore the underlying causes of their compulsive sèxual behavior, and develop coping strategies to manage their urges.
Cognitive-behavioral therapy (CBT): a type of therapy that focuses on changing negative thought patterns and behaviors, CBT can be helpful in addressing the impulsive and compulsive aspects of nymphomania
Medication: certain medications, such as antidepressants or anti-anxiety medications, may be prescribed to help regulate mood and reduce the intensity of sèxual urges
Support groups: participating in a support group, such as Sèx Addicts Anonymous, can provide a sense of community and help the individual feel less isolated in their struggles
Lifestyle changes: making changes to one's lifestyle, such as reducing alcohol or drug use, practicing mindfulness or meditation, or engaging in regular exercise, can help reduce stress and manage the symptoms of nymphoman. It is important to note that there is no single "cure" for nymphomania, and the effectiveness of treatment may vary from person to person. It is also important to seek treatment from qualified professionals who are experienced in treating sexual disorders, as this can help ensure the best possible outcomes.
Dealing with Stigma and Shame
Nymphomania is a condition that is often misunderstood and stigmatized, which can make it difficult for those who are affected by it to seek help. Many people with nymphomania may feel ashamed, embarrassed, or guilty about their sèxual behavior, which can further exacerbate their symptoms and prevent them from seeking treatment.
It is important to recognize that having nymphomania is not a moral failing or a personal weakness, but rather a medical condition that requires professional help. Seeking treatment for nymphomania takes courage and strength, and it is important to surround oneself with supportive friends and family who can provide encouragement and understanding.
In addition to seeking professional treatment, there are also several self-help strategies that may be helpful for managing nymphomania. These may include:
Avoiding triggers: identifying and avoiding situations or activities that trigger intense sèxual urges can help reduce the frequency and intensity of compulsive behavior
Practicing mindfulness: mindfulness techniques, such as meditation or deep breathing exercises, can help increase awareness of one's thoughts and emotions, and reduce impulsivity
Developing healthy coping strategies: finding healthy ways to cope with stress, anxiety, or other emotional issues, such as journaling, exercising, or spending time in nature, can help reduce the reliance on compulsive sexual behavior as a coping mechanism
Building a support network: reaching out to trusted friends or family members, or joining a support group, can provide a sense of community and help reduce feelings of isolation or shame.
Conclusion
Nymphomania is a complex and often misunderstood condition that can have a significant impact on one's quality of life. While it can be a challenging condition to manage, with the right treatment and support, it is possible to regain control over one's sèxual behavior and live a fulfilling life.
If you or someone you know is struggling with nymphomania or other compulsive sèxual behavior, it is important to seek professional help from qualified mental health professionals. With the right support and guidance, it is possible to overcome the shame and stigma associated with this condition, and to take steps towards healing and recovery.