15 Reasons Why Guys Like Dating Nurses
What is the deal with guys being attracted to nurses? Why are nurse costumes so popular in the bedroom and, when you check out the local marriage listings, all the women seem to be nurses or medical assistants?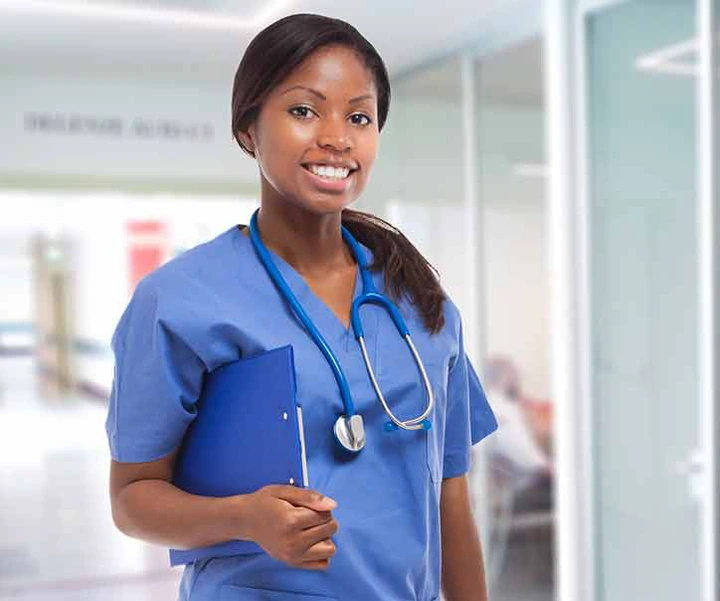 While being a nurse is not an absolute guarantee that you will meet the love of your life, it certainly does open up a lot of options for you in the dating field. Guys are attracted to nurses: smart nurses, naughty nurses, tough nurses, and nurses who, to put it plainly, know their sh*t. When you introduce yourself to people as a nurse, eyes light up and almost everyone wants to talk to you.
If you have only thought about getting into nursing, now is the time to look into it a little further. If you aren't sure if you are capable of doing it, sign up for a CNA (certified nurse aide) course, get certified, and find work at a local hospital or nursing home. Becoming a CNA is not as difficult as becoming a registered nurse, but it will definitely give you a good taste of what life is like for nurses and whether or not you are ready to go through two years of study to become one.
Continue scrolling to keep reading:
15 Not So Reckless
Nursing is a professional career that takes dedication and clear thinking. Men looking for a serious relationship know that most professional women are not going to risk their career doing something stupid. The chances of hooking up with a nurse who pops pills like Nurse Jackie are highly unlikely. Chances are, most nurses you meet will be fun, yet serious, and careful about the image they show the outside world.
14 Great Listeners
All day long, nurses listen to their patients. They have to listen in order to make sure the patient is getting the care he or she needs. Listening becomes natural to them, so when they are dating, they listen to what the guy has to say. It doesn't mean she agrees with everything, but she is willing to hear him out before voicing her own thoughts and opinions.
13 They Are Smart
Going through nursing school and becoming a registered nurse is not a task just anyone can complete. It takes brains, time, skill, and determination to become a nurse. While working at an inner city hospital, I met a wonderful group of dedicated nurses and numerous nurses who just graduated. When I talked to them about their testing, they all said that it took a lot of studying to make it through. One young nurse had to retake the test twice just to pass. It is not easy, but they all said it was worth the effort.
12 Scrubs
According to the guys, girls in scrubs are insanely sexy cute. Depending on the hospital, nurses can wear a wide variety of attractive, fitted scrubs, but even the plain blue scrubs somehow manage to attract the guys. There is just something about the outfit that makes men go gaga, and we women don't even have to show off any skin or wear heels.
11 They Are Caring
Nurses are trained to take care of people and meet their immediate needs. Men, on the other hand, are always seeking that one woman who can take care of him for the rest of his life. It is kind of sexist to say this, but guys, whether they admit it or not, are always on the lookout for a mommy figure. Nurses fit the bill.
10 They Have Seen It All
Nurses have seen all body types, shapes, and sizes. Men who normally feel insecure around other women are generally not so insecure about their bodies around nurses because they know these women have truly seen it all and do not judge.
9 Handle Emergencies
Nurses are pros at handling emergency situations. Whether it is hospital related or an unexpected visit from a guy's mom, nurses can jump into action, get things shifted, straightened up, and perfected in order to avoid any immediate disaster. Handling emergencies is what they are trained to do, and damn they are so good at it.
8 Alone Time
Some guys like to have a bit of alone time and dating a nurse gives that to them. Nurses work in shifts. Sometimes they might work three 12 hour shifts each week and other times they work 10 hour shifts four days a week. Still, others might be on a regular 8 hour shift for five days a week. The point is, they work long, steady hours that are usually fairly predictable. This gives a guy who might be working on a book or video project the alone time he needs to get his project done without taking away important time from his lady love.
7 Great Moms
Nurses make great moms. They know what to expect during pregnancy and childbirth. They already have all the skills to make sure that any child they have is safe and well cared for. They also have lots of love to give and can actively provide for a fantastic future for any child they may have.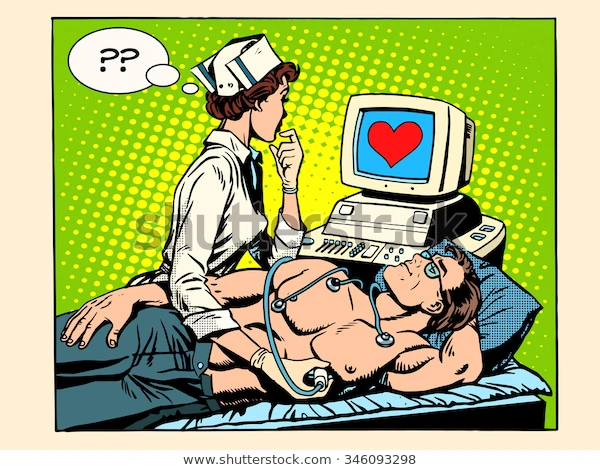 6 Compassionate
When I was going through training at an inner city hospital, the head nurse stood up and told us that she can teach us how to properly care for a patient, but she can't teach us to feel compassion. That is something we all have to find within ourselves to help the patient. The best nurses are naturally compassionate. They deal with people on the worst days of their lives. They know it sucks to be in the hospital and they do their best to make things better for their patients. This compassion stays with them when they leave the hospital, making nurses some of the most caring and giving partners a guy could ever wish for.
5 Dish It Out
For all their compassion and caring, nurses can also dish it right back out at you. They don't put up with nonsense and, in emergencies, they are in major serious mode. If a guy thinks that dating a nurse is all about his wants and needs, he is in for a very rude surprise. Nurses do not take kindly to being mistreated or used. If you yell at her, expect to get the same treatment returned in triplicate.
4 They Get Dirty
I'm not talking about bedroom dirty, although that is always a possibility. Nurses aren't afraid of dirt and grime. They can handle vomit, poop, and blood. A bit of mud isn't going to bother them in the slightest. Broken nails? What nails? Working nurses aren't phased by chipped nails, bruises, or any of that nonsense. When it comes to cleaning and gardening, they get the job done. Changing car tires and the oil? That's not a problem either.
3 Money
As women, we often hear men complain about (or even make fun of) a girlfriend who doesn't earn as much money as they do. When a guy dates a nurse, that role is often reversed. Nurses can make excellent money and if they specialize they will probably make more money than the guys that they date. There are a lot of men who are turned on by this because it takes the pressure off of them to be the traditional bread winners of a family.
2 Self Reliant
Let's face it, nurses don't really need a man to take care of them and many guys like this about them. Nurses know how to take care of themselves and how to take care of others. They have a purpose in life and it does not involve having a man take care of all their basic needs. But don't get me wrong – nurses do love the occasional shows of affection, from flowers to foot rubs, but they are strong enough to know that it is something they can do without if the guy is not right for them.
1 Bragging Rights
Have you ever seen the high fives a guy gets when he tells his friends that he is dating a nurse? I have and I got to say it is pretty silly. Getting to date a nurse is like some ultimate prize. Bragging about it to his friends is just par for the course. Nurses are awesome. Dating one is like being able to say that you are almost as awesome as she is.