There are certain situations whereby women become fearful about the certainty of their future when they approach a certain age and no man proposes marriage to them. Other ladies have been plagued with heartbreaks because men have not found them good enough to become wives.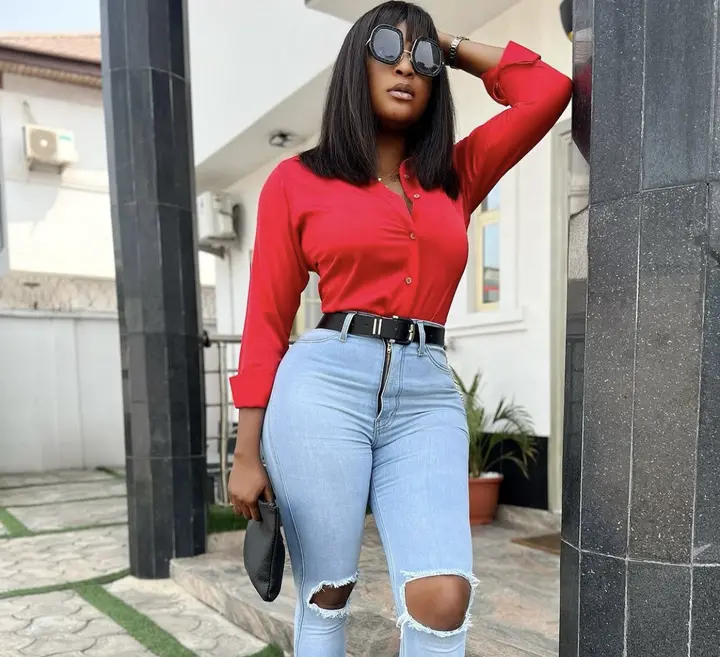 Relatonship therapist, Blessing CEO has pleaded on her fellow sisters to introduce her to any single man for marriage. According to Okoro Blessing, she is 34 years old and would soon start growing grey hairs. She also stated that she is tired of waiting for her future husband and there was a time she logged out of social media because of the oppression.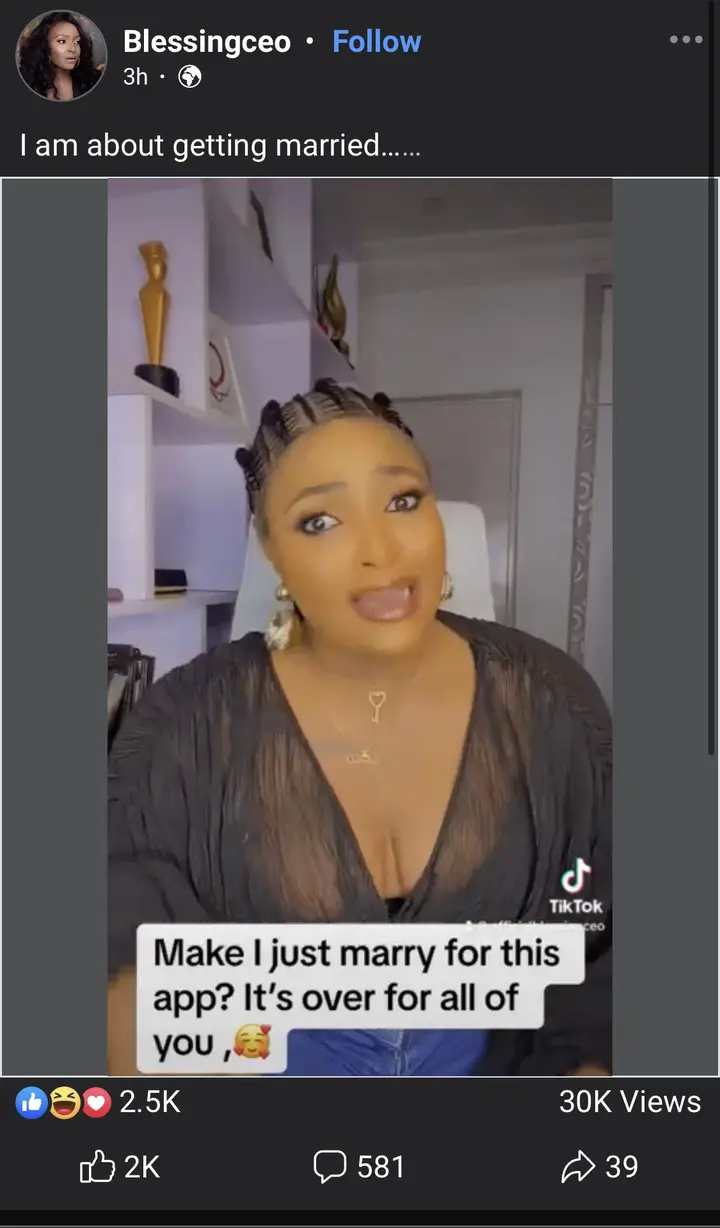 Blessing CEO in a video she posted on Facebook said;
"It is just my little bad attitude that is making me single? I am tired of seeing people do anniversaries. There was a time I even logged out of Instagram because of it. Sisters, if you have any single brother, introduce them to me. I am ready to change my bad character.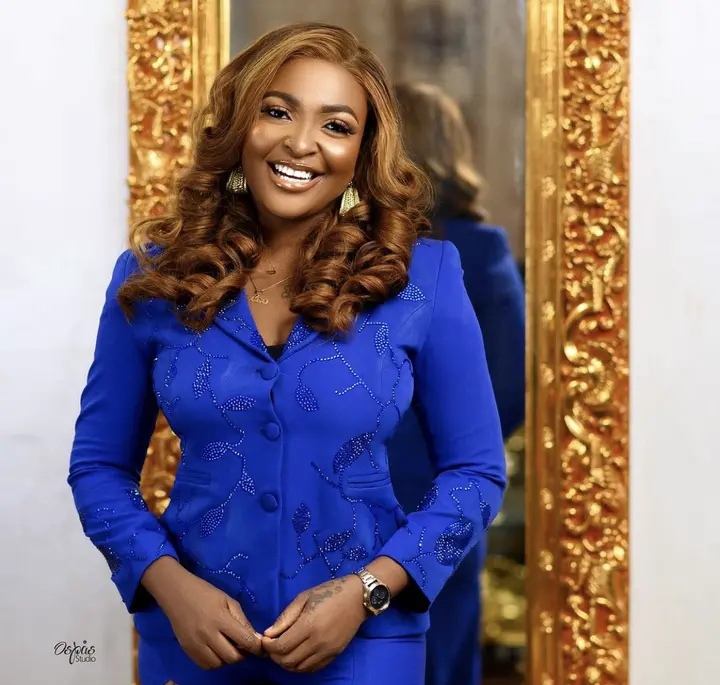 I am already 34 years old and very soon I will start having grey hairs. Help your sister. I woke up this morning to Warri Pikin and her husband. Future husband, I am tired of waiting for you. If I wait for 1 till 3 months and I don't see you, I will use a voodoo worker to drag you to me."
Click the LINK to watch the video.