A 28-year old model, Maduka Onyinye, who is living with lamellar ichthyosis, A condition of dry, cracked and scaly skin has opened up about how she suffered depression while growing up and how her skin has affected her love life.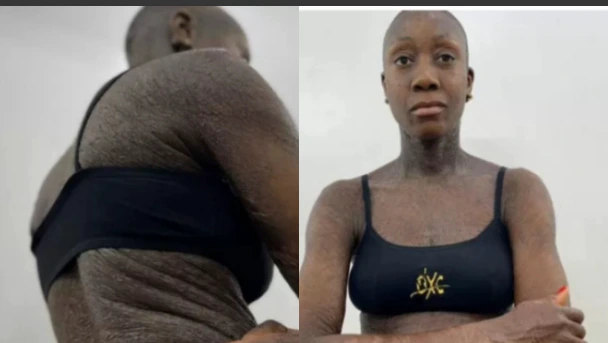 Onyinye said she cried a lot while growing up because of her condition. According to her, she did not suffer discrimination in primary and secondary school, but in university people always avoided her.
This made her develop low self-esteem and lose her self-confidence.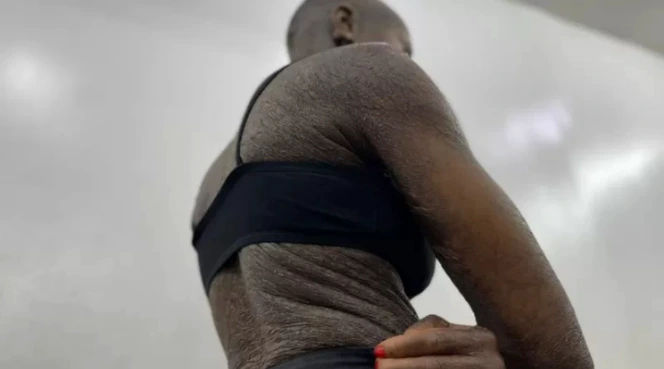 Onyinye said the condition has also affected her love life. She said no man wants to spend much time with her because of her condition, and that is why she is not in a serious relationship because she is very concerned about her emotions.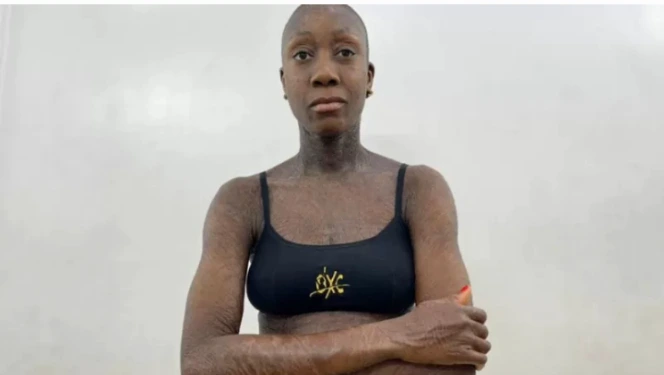 Onyinye said modelling has been her main source of joy. She said it made her realise that she was very beautiful and she has been able to own her own skin brand from the money she has made through modelling.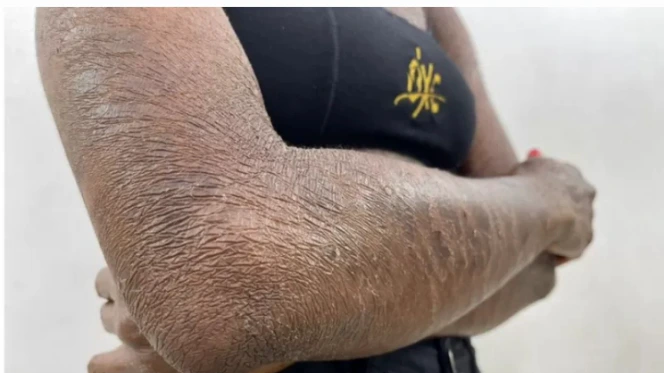 Lastly, she said she plans to start a non-governmental organization for people living with lamellar ichthyosis to help them gain confidence and become what they want to be in life.
All the best Onyinye!